Revenue Cycle Management
Revenue Cycle Management (RCM) includes the entire lifecycle of a patient account from creation to payment. GBS defines RCM as the oversight and supervision of the processes and key performance indicators pertaining to revenue generation, collection functions and all related controls.
Problems early in the cycle can have significant ripple effects. The further an error travels through the revenue cycle, the costlier revenue recovery becomes. Our dependable, cost-effective solution will help your organization reach its financial objectives while you focus on your primary objective – patient care.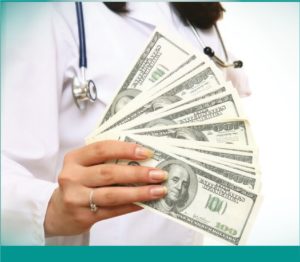 "I give GBS/OHS an unqualified recommendation for any hospital or medical group that is seeking billing, collections, or consulting services. Their business model and proven ability to successfully execute that model make them the logical and smart choice."
-Ronald R. Sunken, President and CEO,
Crystal Clinic Orthopaedic Center
GBS helps you establish proper billing and collection methods and controls to reach your revenue goals by assisting with the following services:
Comprehensive Revenue Cycle Management Services
Appeals and Denial Management
Hosted/Client Server Based Software
Charge Claim Submission
Monthly Client Revisions
Consulting Services – practice management and clinical
Contract Reconciliation and Reporting
Credentialing/Re-Credentialing Assistance
ERA and Payment Reconciliation
Insurance Pre-certification, Pre-authorization and Pre-determination processes
Patient Collection Services
Remittance Processing/Lockbox Management
Coding Assistance
Standard and Custom Reporting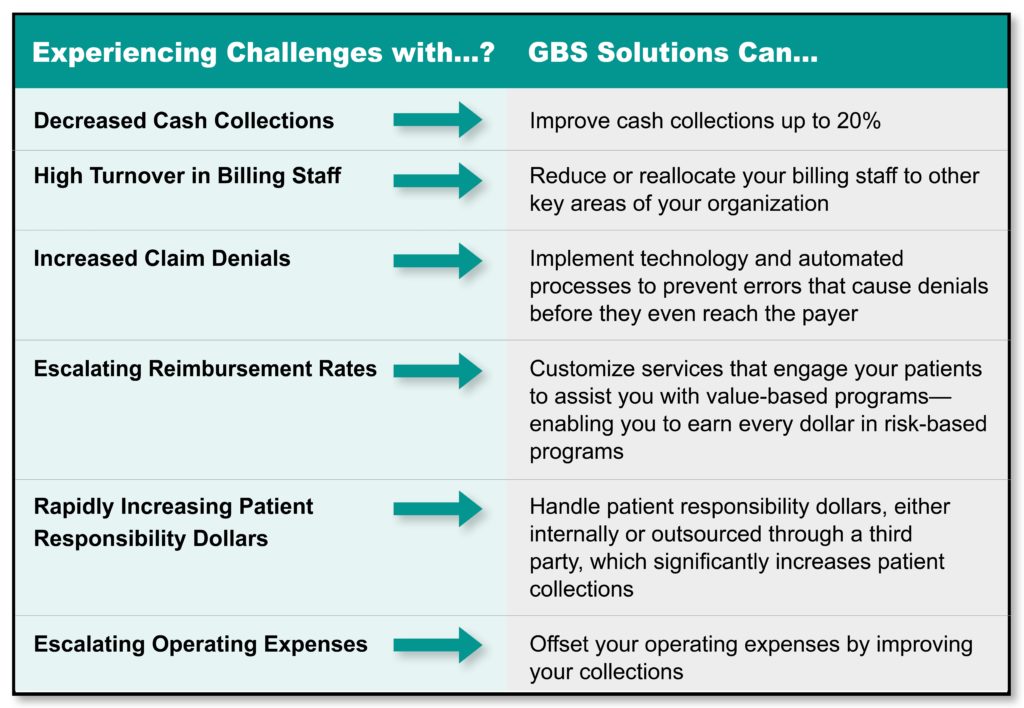 Our goal and vision is to provide the most powerful, flexible, fully comprehensive Revenue Cycle Management Services possible. GBS RCM services manage the revenue functions within physician practices and hospitals.  Rely on GBS' dependable yet cost-effective, billing and collections to reach your financial objectives.
For additional information, download our information piece, or call 800.860.4428.
Same great RCM solutions, 

but with a new look!
Check out the GBS RevCycle website for more information about how we can help you collect more of your hard-earned revenue.