Remote Patient Monitoring
A continuous care platform designed to engage and facilitate remote patient monitoring, greatly enhancing ongoing care and outcomes
Remote Patient Monitoring (RPM) enables providers to offer premier, continuous care to patients outside of typical clinical settings, such as in the comfort of their own homes-garnering addictive patient loyalty and true engagement.
Our continuous care platform allows for greater visibility into the daily lives of patients, with early detection and powerful control over behavior change and outcomes. This "always-on" healthcare opens the door to numerous benefits including:
Simplicity and ease
Vitals from home via device connectivity
Continuous patient engagement
Early detection of disease/health issues
Decreased ER transports/visits and hospital admissions/readmissions
Higher patient retention and loyalty
Cloud-based software/clinical intelligence
Care team access, support and guidance
Real-time monitoring of patient populations
Best-of-breed security and governance
Reduced workload burden for clinical staff
Integration with major EHRs for easy flow of monitoring results/care interactions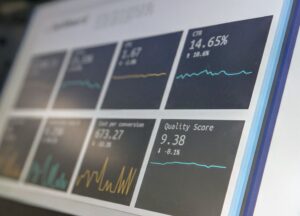 Remote Patient Monitoring Features:
Zero Set-up – Devices come pre-configured and set up out of the box, including a mobile device for hypertension, diabetes, heart failure and oncology
No Technology Confusion – Devices are "senior simple" and automatically transmit vitals to the EHR and care team; users benefit from simple yet practical features like auto shut-off to avoid battery drain
No WiFi Connection Required – While the gateway works on home WiFi, devices are designed to transmit over cellular networks, ensuring data always gets to clinicians in time to intervene
For additional information, please contact our healthcare specialists at 800.860.4427 or fill out and submit the form on this page. You can also download our product information slick here.