Remote Patient Monitoring
Introducing an innovative Continuous Care Platform poised to make a positive difference in the care of your patients.
GBS' Remote Patient Monitoring (RPM) for physicians and hospitals provides a Continuous Care Platform that enables providers to offer premier healthcare to their patients remotely, garnering addictive patient loyalty and true engagement.
With our Remote Patient Monitoring platform, "always-on" healthcare is delivered to patients at home, opening the door to an innovative way to monitor quality care and enhance outcomes.
Continuous Care
Continuous care has increasingly become a primary goal of health systems seeking to provide premier, leading-edge healthcare that has real potential to benefit both the patient and the practice. Continuous care has become a reality-thanks to fine-tuned technology that enables monitoring outside of typical clinical settings, such as in the comfort of the patient's own home.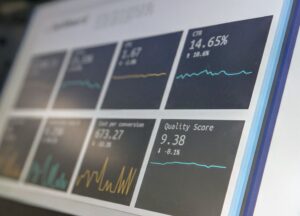 Remote Patient Monitoring Features:
Zero Set-up – Devices come pre-configured and set up out of the box, including a mobile device for hypertension, diabetes, heart failure and oncology
No Technology Confusion – Devices are "senior simple" and automatically transmit vitals to the EHR and care team; users benefit from simple yet practical features like auto shut-off to avoid battery drain
No WiFi Connection Required – While the gateway works on home WiFi, devices are designed to transmit over cellular networks, ensuring data always gets to clinicians in time to intervene
For additional information, please contact our healthcare specialists at 833.943.4427 or fill out and submit the form on this page. You can also download our product information slick here.