Patient Engagement is a comprehensive strategy designed to improve patient care and lower total costs by directly involving patients in the management of their Healthcare. Widely recognized as a key component of a high-quality Healthcare system, effective Patient Engagement enables mutually beneficial partnerships between patients and providers, potentially leading to:
Better sharing of information on patient symptoms, conditions and treatment options
Improved patient acceptance of and adherence to agreed-upon treatment plans
Greater patient willingness to participate in preventative care activities
Increased patient satisfaction with their providers and overall Healthcare experience
Organizational and policy changes that benefit patients and providers, as well as the industry as a whole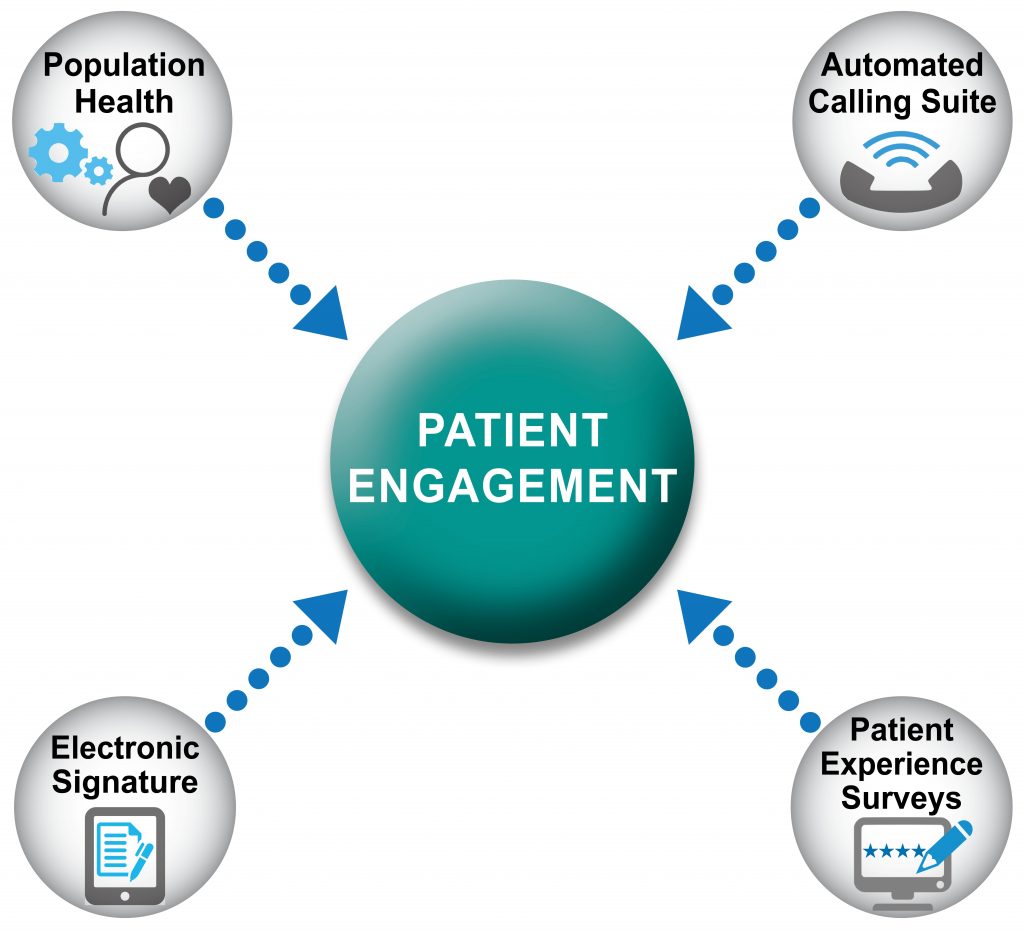 GBS offers the following Patient Engagement solutions:
Our Population Health solution is an automated process that allows providers to communicate with certain groups of patients with similar conditions that may be experiencing gaps in their Healthcare. The goal is to improve overall health by identifying the most at-risk patients, making the best clinical decisions for their treatment and taking the appropriate actions to enable successful, collaborative care. Based on selected protocols and evidenced-based clinical quality measures, patients are alerted to take actions specific to their treatment plans, such as scheduling an appointment with their physician.
Key Benefits:
Automate and increase patient communications
Enhance quality of patient care and overall practice health
Lower healthcare costs through the use of preventative measures
Healthcare providers across the country depend on our Automated Calling Suite (ACS) to remind, alert and inform their patients. From simple broadcast messaging for mass notifications, to intelligent personalized message templates, GBS offers a variety of solutions to stay connected with patients through automated calls, texts and emails. Information can consist of appointment and care reminders, scheduling options and Healthcare tips and alerts.
Key Benefits:
Remind and inform patients easily and quickly
Reduce appointment no-shows for better patient and provider outcomes
Keep patients informed for a healthier bottom line
EasySIGN offers a simplified approach to solving the challenge of accurately collecting patient data, including signatures, photos and scanned ID cards. Data is captured and processed electronically to ensure that all forms, consents and patient information is stored in the Electronic Health Records (EHR) or archival system for safekeeping. EasySIGN can be used throughout the practice or care facility (front desk registration, exam rooms, etc.) on computers, tablets or mobile devices.
Key Benefits:
Ability to capture electronic signatures, photos and images
Reduced registration time and improved compliance rates
Scannable wristband barcodes and keyboard-free navigation
The Clinect patient experience platform excels at collecting, measuring and presenting data to assist providers with improving patient satisfaction. It provides service- and condition-related surveys and touchpoints to patients immediately following their visit, allowing providers to monitor, manage and react to their patients in real-time. Because responses are handled away from the facility, patients can respond in a more thoughtful and complete manner.
Key Benefits:
Utilizes new cloud-based Patient Experience Platform (PXP) technology
Automatically documents all patient incidents, complaints and compliments
Increases overall patient communication, satisfaction and practice/provider loyalty
Rely on GBS' Patient Engagement experts to help you define a strategy that will best work with your organization. For additional information, please contact our Healthcare specialists at 800.860.4427.