Holley Credit Union is Latest to Adopt Sharetec Core Processor
August 20, 2019
GBS is pleased to announce that Holley Credit Union, based in Paris, Tennessee, recently became the latest addition to the Sharetec core processing family.
While evaluating possible core processing solutions, Holley had two main objectives: 1) to replace a legacy core processing system that was no longer receiving investment and development, and 2) to significantly increase automation throughout their systems. According to Dan Miller, Vice President of Sharetec, Holley was seeking an innovative, long-term core processor that would bring them up to speed and help them excel within the highly competitive credit union industry. "Since the core processing system is vital to Holley's future success, it was imperative that they select a new provider that would meet all of their needs," said Dan. "They researched their options thoroughly, and reached out to existing Sharetec clients, which yielded several favorable testimonials that positively impacted their decision-making process."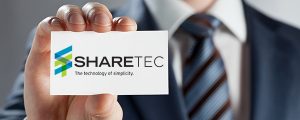 Following the research and careful consideration, Holley made the decision to move forward with Sharetec, and is looking forward to reaping the rewards of their new core processing solution. As their manual processes become fully automated with the Sharetec software, Holley will be able to provide their staff with a modern system that can greatly improve the efficiency of their daily operations. In addition, their members will appreciate the online and mobile tools that will make their banking experience easier and more convenient. In the end, everyone associated with Holley will benefit from the new technology, increased efficiency, and improved overall experience that the Sharetec core processing system offers.
For more information on how Sharetec can help your credit union, contact Dan Miller at 844.802.4441 or 330.494.5330 extension 2350, or at danm@gbscorp.com.