GBS Receives 2019 Business Excellence Award from Canton Regional Chamber of Commerce
May 8, 2019
On May 7, 2019, the GBS Corporation was honored as one of six recipients of the Canton Regional Chamber of Commerce's Business Excellence Award. The award is presented annually to area companies that have earned distinction through longevity, growth, innovation, and consistent involvement in the local community.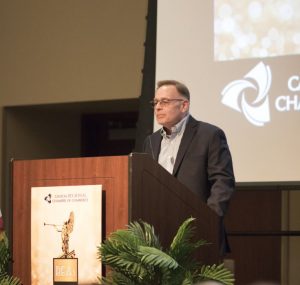 The award was received by GBS Vice President Jeff Merriman (pictured above) during a Chamber dinner at Kent State University's Stark Campus Conference Center. "It definitely was a good surprise," said Merriman, adding that it's exciting for GBS to be recognized for its long-standing success since being founded in Canton in 1971. Although the company began solely as a print management provider, it has grown tremendously over the years and is now a leader in technology and information management in the healthcare, credit union, labels and general business sectors. "We wrap technology around all that GBS is," added Merriman.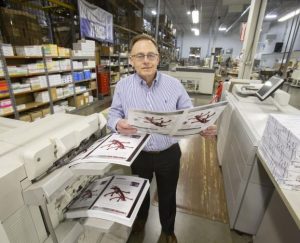 GBS currently operates in the print and marketing, promotional, warehousing, filing and labeling, brand protection, computer software and hardware, and technology solutions segments and has nearly 300 employees throughout northeast Ohio and the United States.