GBS Announces First Annual Recipients of the Larry A. Merriman Scholarship Fund
June 17, 2020
Since its inception in 1971, GBS has grown from a print distribution company operating out of founder Larry Merriman's kitchen to the national company with diverse product offerings in different markets that we know today. While GBS has far outgrown the space and capabilities first offered from Larry Merriman's kitchen, our employees have never lost touch with our company's humble roots.
As a 100% employee-owned company, GBS employees have a vested interest in our company's and our Clients' success – and that goodwill extends to our employees and their families as well!
GBS' Year of Giving Initiative (YOGI), a charitable committee of employees dedicated to helping the GBS family and our communities, launched the Larry A. Merriman Scholarship Fund in January of this year. The program, which was created in memoriam of our founder who placed a high value on education, is open to all GBS employee dependents pursuing higher education, whether they're a recent high school graduate or already enrolled in a college, university, trade or vocational school.
This year, the scholarship was awarded to five highly qualified candidates who have gone above and beyond all expectations for personal excellence and academic achievement. Each student will receive a $1,000 scholarship to the school of their choice.
Please join us in congratulating the 2020 Larry A. Merriman Scholarship recipients!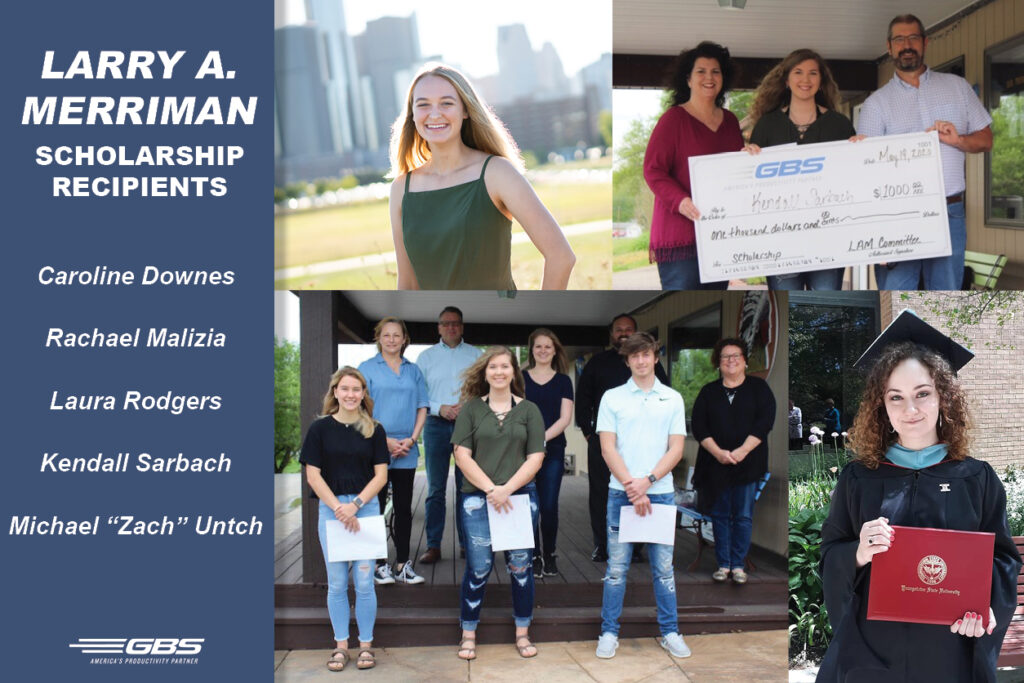 Top Row (Pictured Left to Right): Caroline Downes, Kendall Sarbach
Bottom Row (Pictured Left to Right): Laura Rodgers, Kendall Sarbach, Michael "Zach" Untch, Rachael Malizia