HORIZON Becomes Latest Credit Union to Select Sharetec
May 1, 2020
Sharetec System, one of the fastest growing core operating systems offering the technology of simplicity, is pleased to announce that Horizon Credit Union of Kingsport, Tennessee, has opted to implement the full features and functionality of the Sharetec Core Processing Solution.
When Horizon Credit Union set out to replace their existing system with a new and improved core processing solution, they had specific enhancement goals in mind. According to Beverly Boling, Horizon's CEO, their financial institution required a smart solution¾one that would offer the perfect combination of an innovative core processing system and a knowledgeable, supportive service provider. "We were looking to greatly improve our credit union's overall functionality to enhance our daily processes and the level of service we provide to our members. We also sought to achieve a better value for our investment," states Beverly. "Therefore, when we learned about Sharetec's long list of benefits, we took the next step and requested a demonstration. We wanted to determine if the system would fully meet our needs, and if the people behind the solution would adequately support us."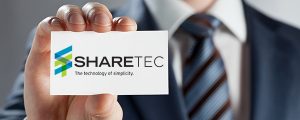 In order to highlight the software's innovative features and functionality and offer their support, the Sharetec team provided Horizon with thorough demonstrations and continued to address their key questions and concerns along the way. As the credit union had an opportunity to view the system's vast capabilities firsthand, they discovered that Sharetec was highly capable of meeting their technical requirements.
As Horizon continued to explore Sharetec's features and benefits, it became clear to their decision makers that more efficient processing would greatly reduce the time spent on manual and labor intensive tasks. Sharetec would also provide peace of mind by offering a lower base cost without any surprise rate increases. Additional benefits for Horizon would include the cost savings that would result from interfacing with a new debit card processor and an improved client support experience offered by the Sharetec support team.
Overall, Horizon's decision makers were thoroughly impressed that Sharetec would be capable of meeting all of their objectives, including their firewall/IT specifications. They were especially pleased that they would be able to convert from their existing system and move forward with the innovative solution with a conversion date firmly in sight.
From the beginning, Horizon sought to find the ideal partner that would help them achieve their objectives. Thanks to Sharetec and its team of professionals, the credit union is now on the right path to successfully doing so. The core system will be used by the entire staff for all credit union processing, as well as interfacing to countless third-party applications and online/mobile banking software.
Dan Miller, Vice President, Sharetec, notes that his company is extremely pleased with their new business partnership and is looking forward to assisting Horizon in any way possible. "Stellar results are expected as our solution will significantly reduce Horizon's ongoing costs for core processing software, while also providing exciting new efficiencies for its staff and cuttingedge, member-facing technology," says Dan. "We know how vital it is for credit unions to succeed in this competitive industry, which is why we offer the most innovative solutions backed by strong service and support all with a return on investment (ROI) that credit unions can appreciate."