Promotional Items and Brand Solutions
Promotional Products are proven to be one of the most effective media available to advertisers. They're tangible, useful and precisely targeted to the audience they reach, delivering the highest rate of recall and return on investment.
88% of people recall the company and brand on their promotional products
85% of people did business with an advertiser as the result of receiving a promotional product
59% have a more favorable impression of the advertiser after receiving a promotional product
Request our interesting "Facts Behind Promotional Items".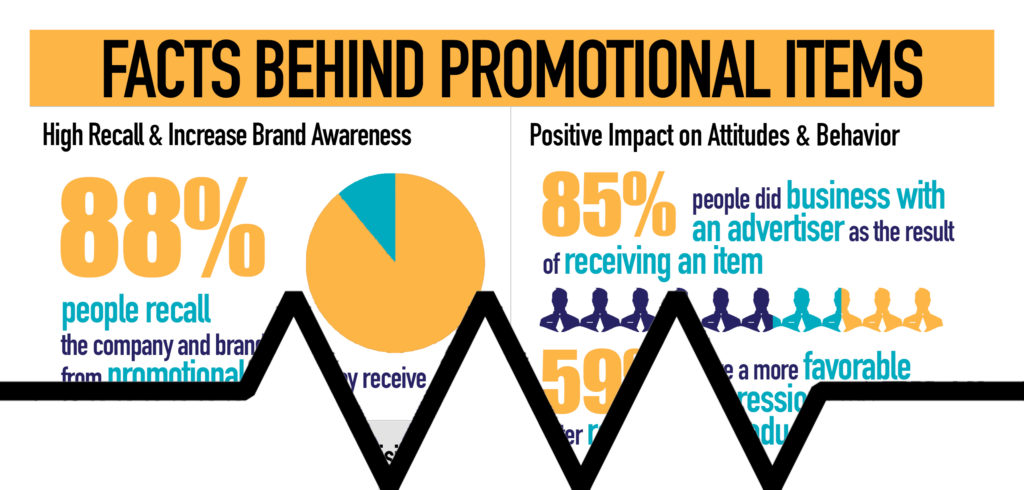 Adding a promotional product to the media mix can generate favorable response to your campaign. Recipients of promotional products have a significantly improved opinion of a business through:
Increase in positive overall image
More positive perception of the business
Higher likelihood of patronizing and recommending the business