Filing Solutions
GBS' filing supplies are being manufactured by TAB. You can contact TAB at 800.873.4427 to place an order or to ask questions. 
Our superior products and competitive prices are enough to make us a good partner. Our people make us the top choice because we are experts at creating filing solutions and quick to answer questions.
We pride ourselves on creating filing solutions that meets the specific needs of our customers. We can customize any file folder with a company's logo and personal information. GBS experts can create solutions that best accommodate the quantities of files needed, the type of items going into them and the space where they're housed. Then we organize every system in a way that ensures the fastest retrieval of the files and their contents.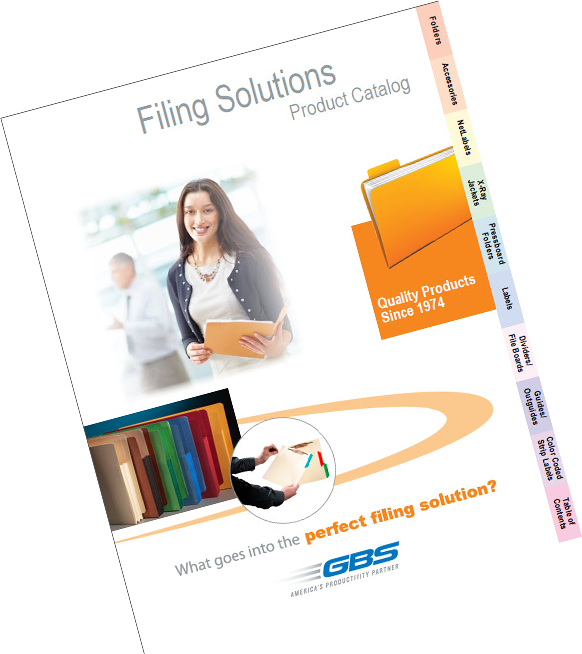 WHAT GOES INTO THE PERFECT FILING SOLUTION?
Orderly insight from the professionals at GBS.
Download our Filing Catalog