Credit Union Core Processing Solutions
Our efficient and cost-effective credit union data processing solution, Sharetec, keeps credit unions ahead of competitors with state of the art technology, updates that regulations require, and support that ensures smooth operation. GBS is the exclusive provider of Sharetec in the following states: New York, Pennsylvania, Ohio, Tennessee, Kentucky, West Virginia as well as Puerto Rico.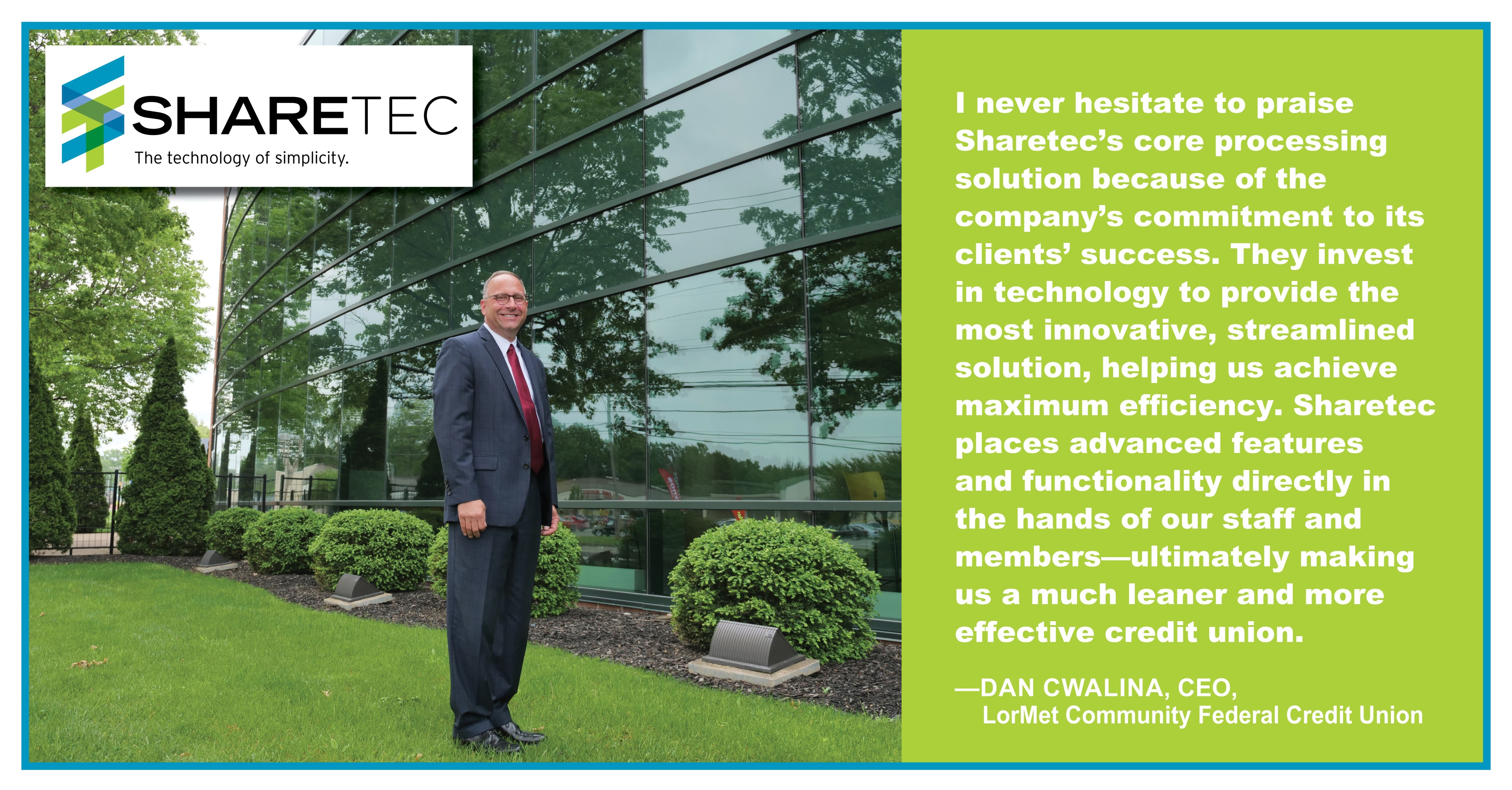 Member Services
GBS/Sharetec Member Services allows your credit union and staff the ability to quickly and effectively provide a full array of services to your members from opening a new account to marketing your services to your membership. Click here to learn more about Member Services.
Lending Services
Sharetec Lending Services guides your loan officers through the loan process for faster and more accurate loan approvals. The flexible automated decisioning engine provides the direction your loan officers need to get loans approved and mandates adherence to credit union policies. Learn about our Lending Services.
Accounting Services
Sharetec's full service Accounting Services include general ledger, accounts payable, recurring entries, fixed assets and investments. Click here to learn more about our Accounting Services.
Back Office Services
Sharetec has all the features you expect in a back-office module plus a job scheduler to automate repetitive tasks. Advanced custom reporting with interfaces to office productivity applications make Sharetec a winner with your back office staff. Learn more about our Back Office Services.
Internet Member Services
Internet Member Services allow your members access to their accounts 24/7 from any computer with an internet connection from anywhere in the world. Click here to learn more.
Reporting Services
Sharetec provides multiple reporting capabilities. Click here to learn more.
Learn more about Sharetec's complete suite of core processing solutions.
HOW DOES YOUR MEMBER SERVICES STACK UP?
With GBS, our easy-to-use technology results in less time with your computers and more time with your members.